Frequently Asked Questions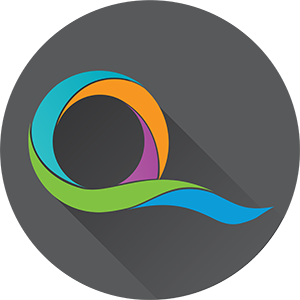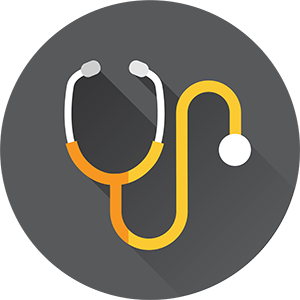 Click on a question below to reveal the answer.
For FAQs specific to the Children's Habilitation Intervention Services, click here.
For FAQs specific to Post Payment Reviews, click here.
What constitutes a "technical denial?"
Technical denials are issued when the provider does not submit clinical information or other documentation necessary to complete the review. A technical denial will also be issued when requested information is not submitted within the defined time frame.
What medical necessity criteria does Telligen use?
Telligen uses MCG (formerly Milliman Care Guidelines) for all non-psychiatric services. For cases involving psychiatric services, Telligen uses medical necessity criteria developed by the state.
How long does Telligen take to complete reviews?
Telligen's contract with the Medicaid agency defines the time periods for completing each type of review. They are provided in the table below. These time frames represent the maximum amount of time to complete the review and remain compliant with contract requirements. Telligen's actual review time frames will frequently be less than the maximum.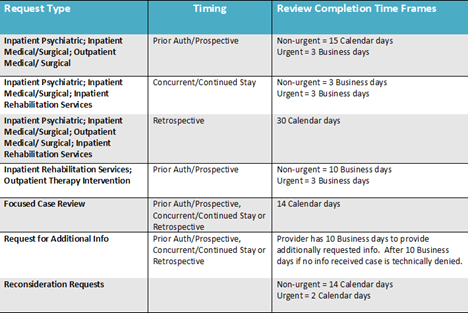 What is an urgent review?
Telligen works the authorization cases according to the dates they are due as determined by the State of Idaho (see specific turnaround times according to review type on this FAQ page). An authorization request is not considered urgent just because the surgery is scheduled for the next day. URAC (Utilization Review Accreditation Commission shortened to URAC in 1996) defines urgent reviews as any request for a UM recommendation with respect to which the application of the time periods for making non-urgent care recommendations could seriously jeopardize the life or health of the consumer or the ability of the consumer to regain maximum function, OR in the opinion of a physician with knowledge of the consumer's medical condition, would subject the consumer to severe pain that cannot be adequately managed without the care or treatment that is the subject of the case. If you feel your request falls under the definition of an urgent request, you may call into our Call Center and provide the rationale for this. Please note that Telligen has 3 business days to complete urgent requests.
How do providers submit cases for review?
Service requests and medical records must be submitted to Telligen in the Qualitrac provider portal. There is no longer an option to fax service requests or records to Telligen.
What information is required on MSRP/Invoices for Durable Medical Equipment items?
A sufficient MSRP/Invoice must be from the manufacturer of the requested equipment, and it must include the price, a description of the item, and the HCPCS code.  A provider estimate is not sufficient.
How do I make a Case Managment referral?